Member Benefits
Features and Tools + Support = Change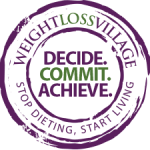 ---
Personalized For You. Our weight loss solution becomes 100% yours to help you reach and then maintain your ideal weight.
New Members Create Your Profile: enter your information, lifestyle and goals


Registered Dietitian Online Meal Plans

On

e

size does not fit all. Choose from 40+ online meal plans.

Week-At-A-Glance

100%

Personalized Menus:  7 day meal and snack planner specific to your calorie and dietary range, nutritional needs and lifestyle


Diversified Meal Planning. 

Boredom can lead to failure.  WLV lets you swap. mix and match food selections to keep your meals interesting and working for you


Food Selections

:

  over 13,000 food and beverage selections + add some of your own favorites

Print and Go Menu & Grocery Shopping List: 

a simple point & click to generate and print your sample menus and coordinated grocery list

WeightLoss2Go™  Our amazing app lets you take us with you wherever you go


Cooking Made Easy: 

simple to follow delicious recipes + add your own


Easy Reference:  

electronically store your favorite meals, snacks and recipes 

Money Saving Coupons:  Save $$ on groceries and other popular items (US Only)
---

Knowledge is Power. Get the right weapons. Be shown how to use them. Live your weight loss story.

Think Thin  Workshops:

 

change your negative thinking about your eating and weight issues


Video Tutorials: 

Get your desired results following the step by step video tutorials

Nutritional Information

:  learn to read and understand what's in the food you buy.


Food Analyzer

: analyze the caloric and nutritional value of the foods you select

Cutting Edge Tools &

Trackers: Track and chart your calories, workouts and weight loss helps you stay motivated.

---

Move It To Lose It.  Calories in and calories out is key to weight loss and keeping it off.*   Make it your priority to fit as little as 20-30 minutes a day, 3-4x's per week of physical activity.  Start slow with a 30 min. walk before breakfast. Find an activity you like, find a buddy and make it happen!
Fitness Evaluation

: simple e-tools evaluate your flexibility, cardiovascular & muscular endurance.

No Gym Required: 

you decide when & where to exercise; our e-tools help you track your progress.

Workout Options: 

options best suited for you to melt the pounds and inches away and keep them off.

Burning Calories

:  Daily activities can account for 30% of calories you burn. How many calories do you burn daily during normal daily activity? Log your activities to see the calories burned.


Log Your Activities

:  stay motivated and on target using our e-tools to record and track your progress.
* More than 94% of participants who succeeded in their goals in the National Weight Control Registry increased their rate of physical activity (NWCR 2007).