Change how you think. Everything in your life will change.
Discover how negative self-thoughts can sabotage reaching your goals. 
---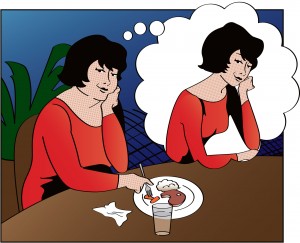 The key to permanent weight loss is what you eat and also what you think which is am important part of the WeightLossVillage program that you won't want to miss.  

Our coaches help you understand why dieting alone does not work as you learn to  control binge and emotional eating, build self confidence and so much more. 

Begin your weight loss solution


Our Coaches  make a positive impact in your life.
Recorded Workshops members have 24/7 access to these workshops..

Who benefits?   If you answer yes to anyone of these question you can benefit. ♦ Do you want to lose weight? ♦ Are you struggling with yo-yo dieting? ♦ Have you reached a plateau? ♦ Do you want to maintain your weight without falling back into old self defeating habits?

What's your weight loss challenge?  Mindless snacking OR binging,  night or emotion eating?   Can that pint of Rocky Road really help you feel better?

The results. Find out how to change your thoughts and relationship with food and the reasons and solutions of why you overeat.  Learn to accept yourself as you are and how to live, laugh and lose weight as you replace self defeating negative thoughts and habits with positive ones.